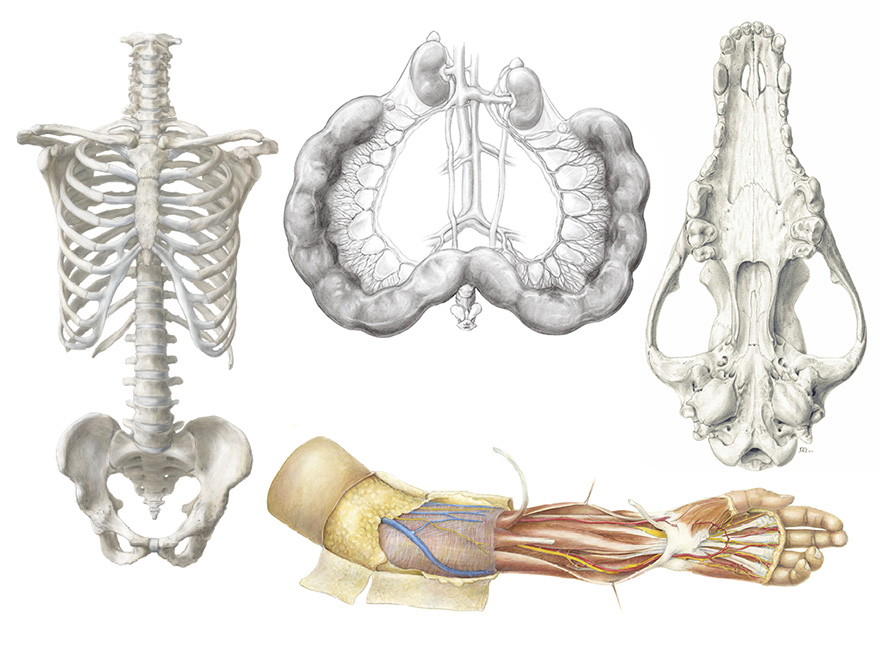 Highly detailed traditional and mixed-media anatomical drawings.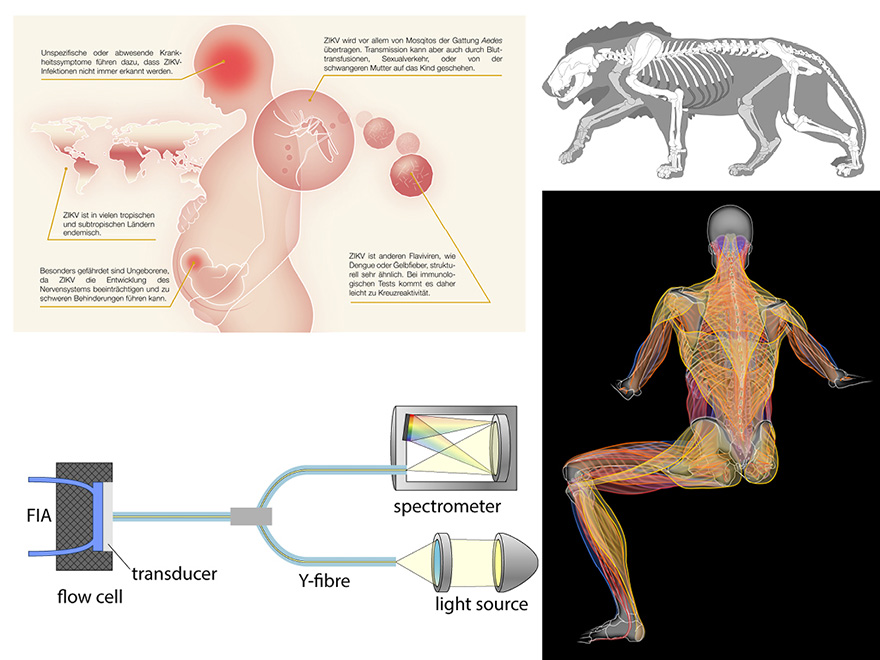 Clean and versatile vector-format illustrations.

Surgical Illustrations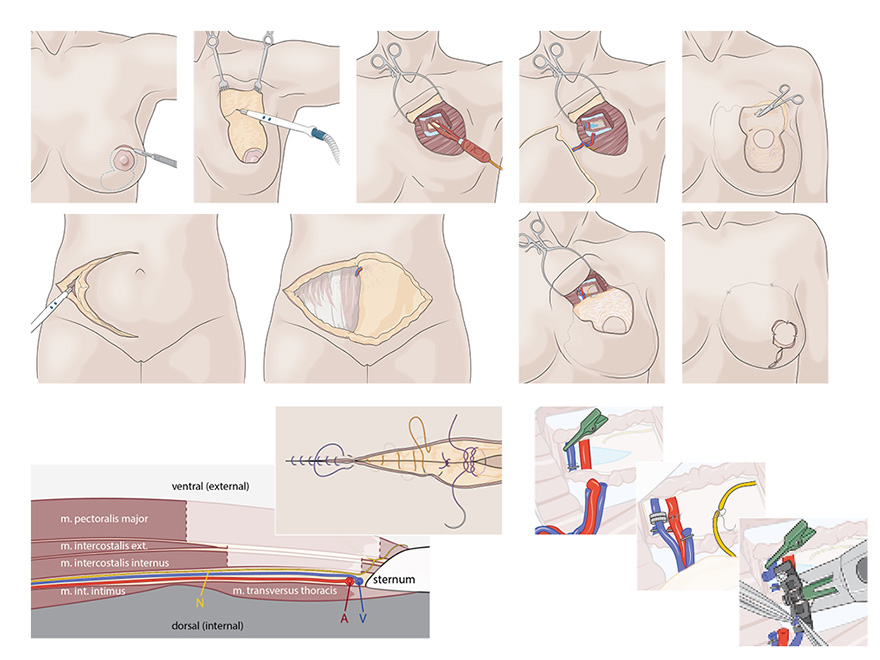 These illustrations are part of over 20 vector illustrations that summarise immediate reconstruction of the female breast after skin-sparing mastectomy using a DIEP (deep inferior epigastic perforator) flap.
In cooperation with the University Hospital Maastricht.

Publications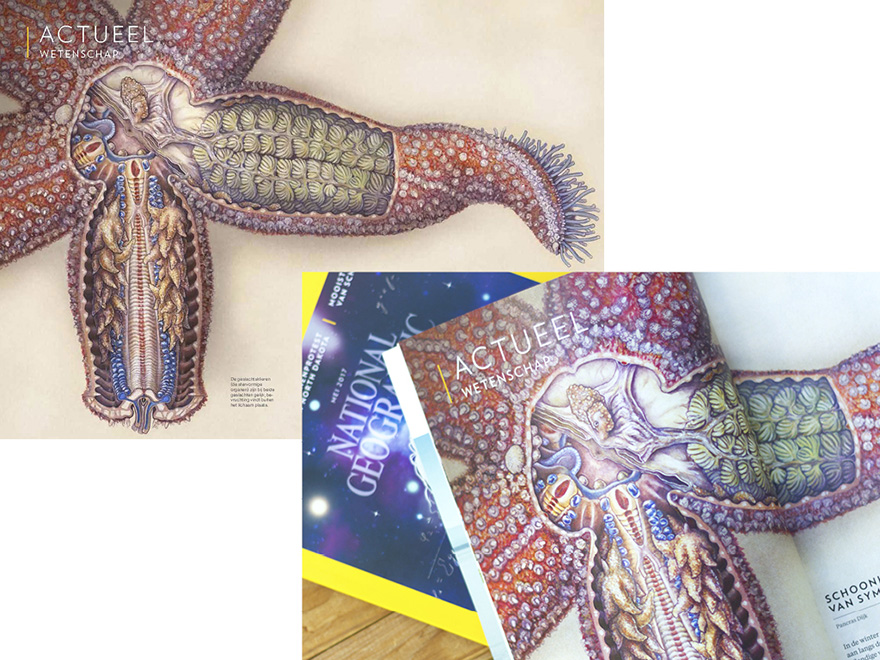 Artistic depiction of the anatomy of the common
starfish (Asterias rubens).
Published in the May 2017 issue of the Dutch
National Geographic magazine with a feature
article by Pancras Dijk.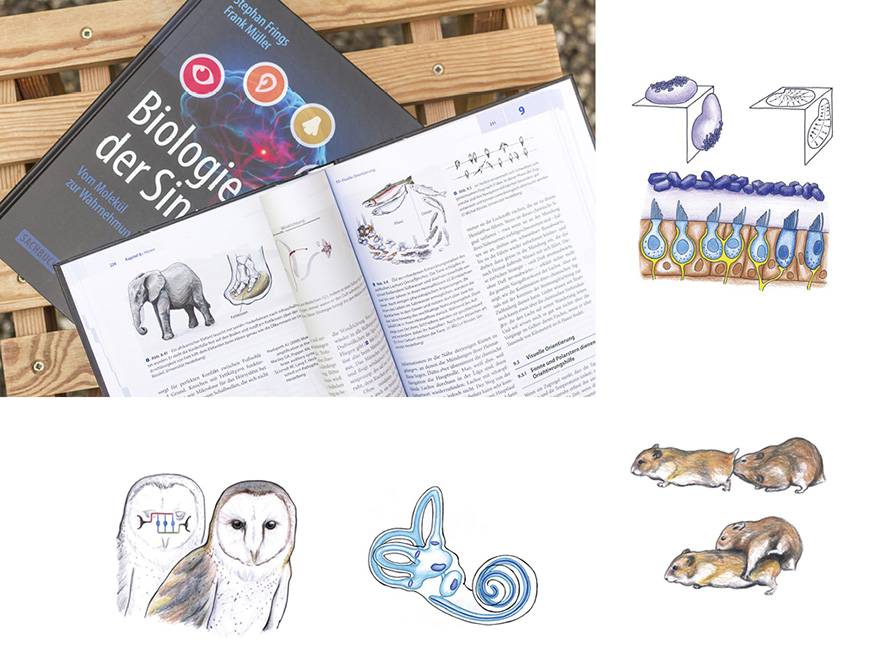 Over 30 coloured pencil illustrations for "Biologie
der Sinne - vom Molekül zur Wahrnehmung" by
S. Frings and F. Müller. Springer-Verlag
Berlin Heidelberg 2014.

Further Work
Traditional, digital and mixed-media illustrations.